OG Show
Deadstocks with DJ Big Ant and DJ Skeet Boogie
Tagged as: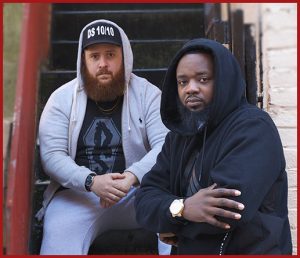 The OG Show is a hip hop/urban based radio show hosted and sponsored by DeadstockSBY.  AnD and Mr. Beatin Down Your Block DJ Skeet Boogie brings the energy and attitude to the airwaves every week! The show currently airs from 7-9pm every Sunday evening exclusively heard on Live 97.5.
Every week The OG Show brings on a local artist, politician, or personality to co-host and provide insight to what true OG's are doing in the DMV area. Segments include Rock or Stock, which is dedicated to discussing new sneakers and fashion in the Hypebeast community. Then Beatin Down ya Block report talks about pop culture topics and local happenings. Of course Skeet Boogie brings that Beating Down the Block Mix…. Aww Skeet Skeet oh!
Follow The OG Show on Facebook for exclusive content and live feeds!
---
Read more
---